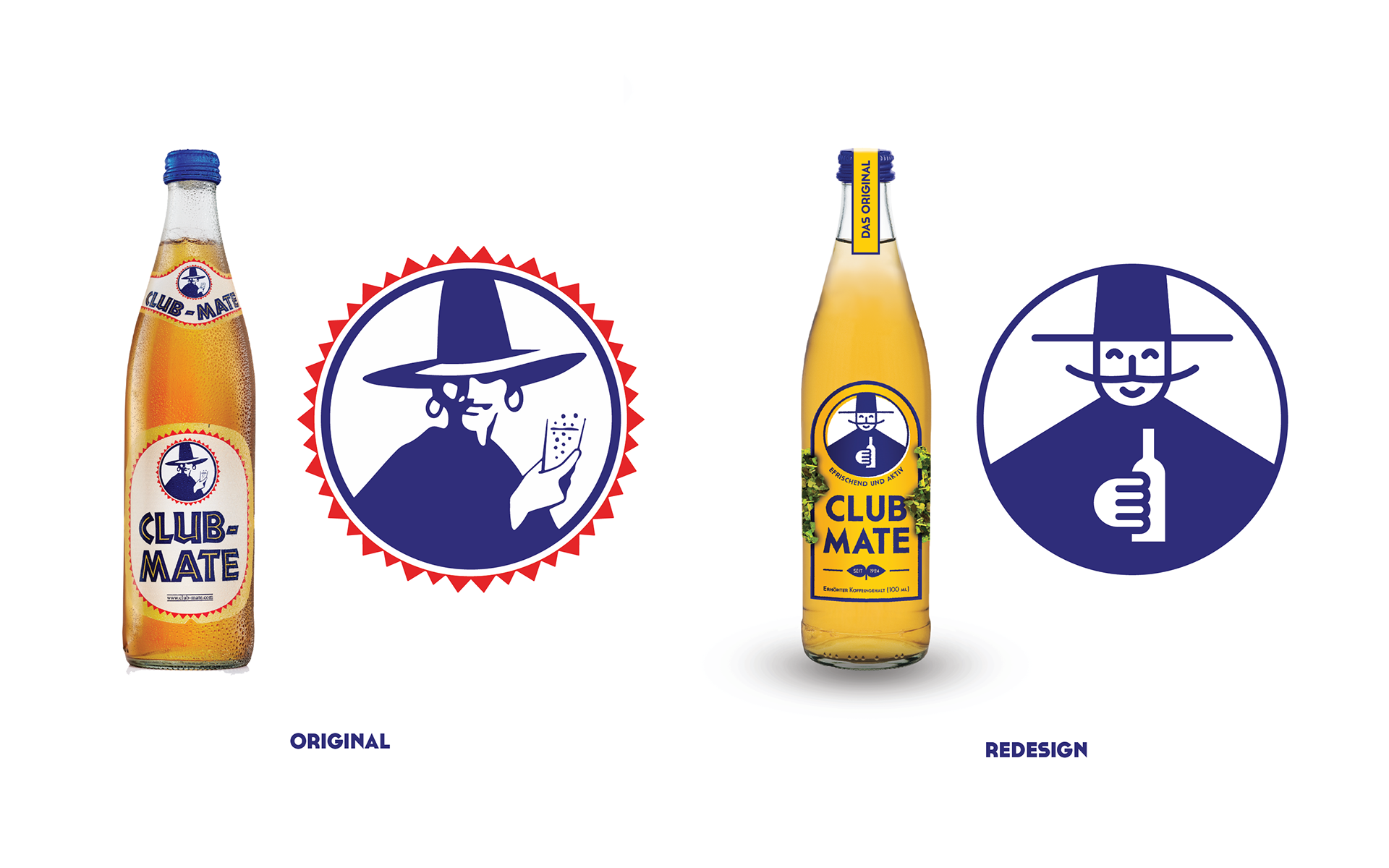 Club Mate is a popular drink in Germany and throughout continental Europe. Derived from the Yerba Mate plant, the drink offers a cool, refreshing, and healthy alternative to regular energy drinks. Club Mate has delivered the "Refreshing and Active" lifestyle to fans since 1924, making it one of the original energy drink brands.
During my time in Weimar, Germany, I undertook a research project on the Club Mate brand which soon morphed into a top-down redesign. This included rethinking logo, labeling, photography, social media, website, and video assets.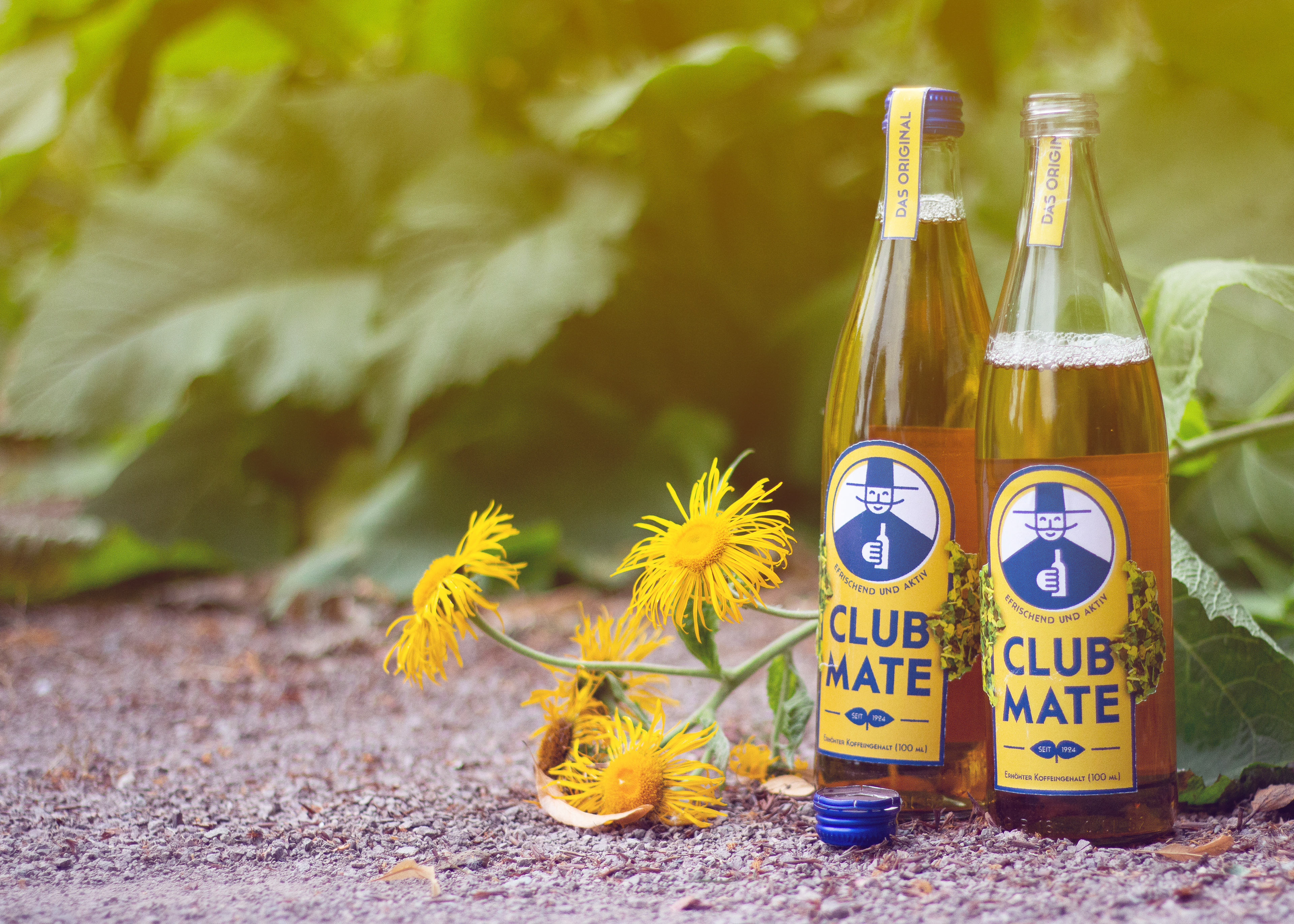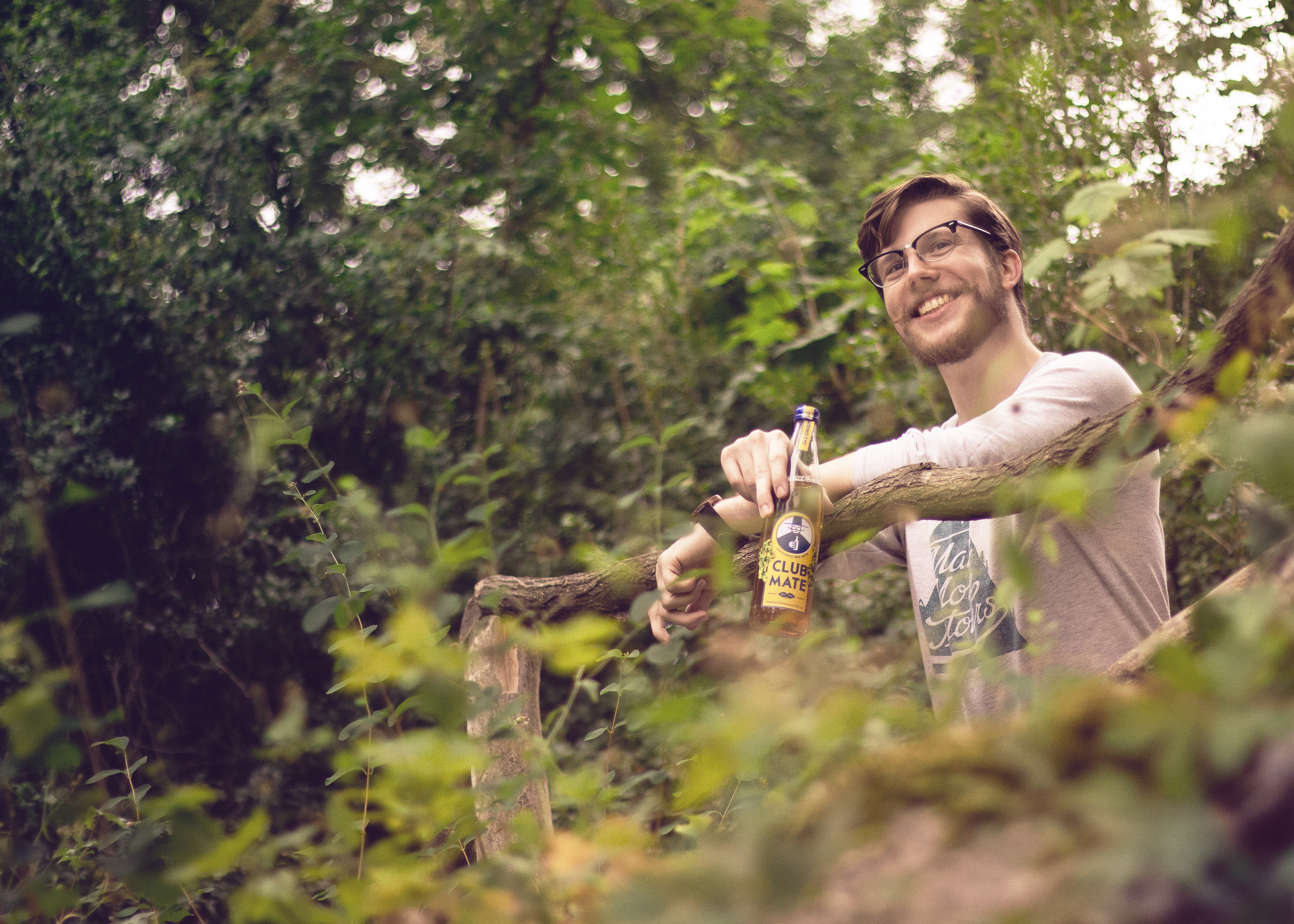 The imagery of the friendly Argentinian gaucho, art-deco inspired typefaces, and textural photography help convey a century-long legacy of sun and music, fresh herbs and wide open trails, active days and rowdy nights. Mate is a friend that helps you unlock the best things in life. As one street interviewee stated, "Club Mate is not just a drink, but he's my mate… like… he keeps me going when I need it!"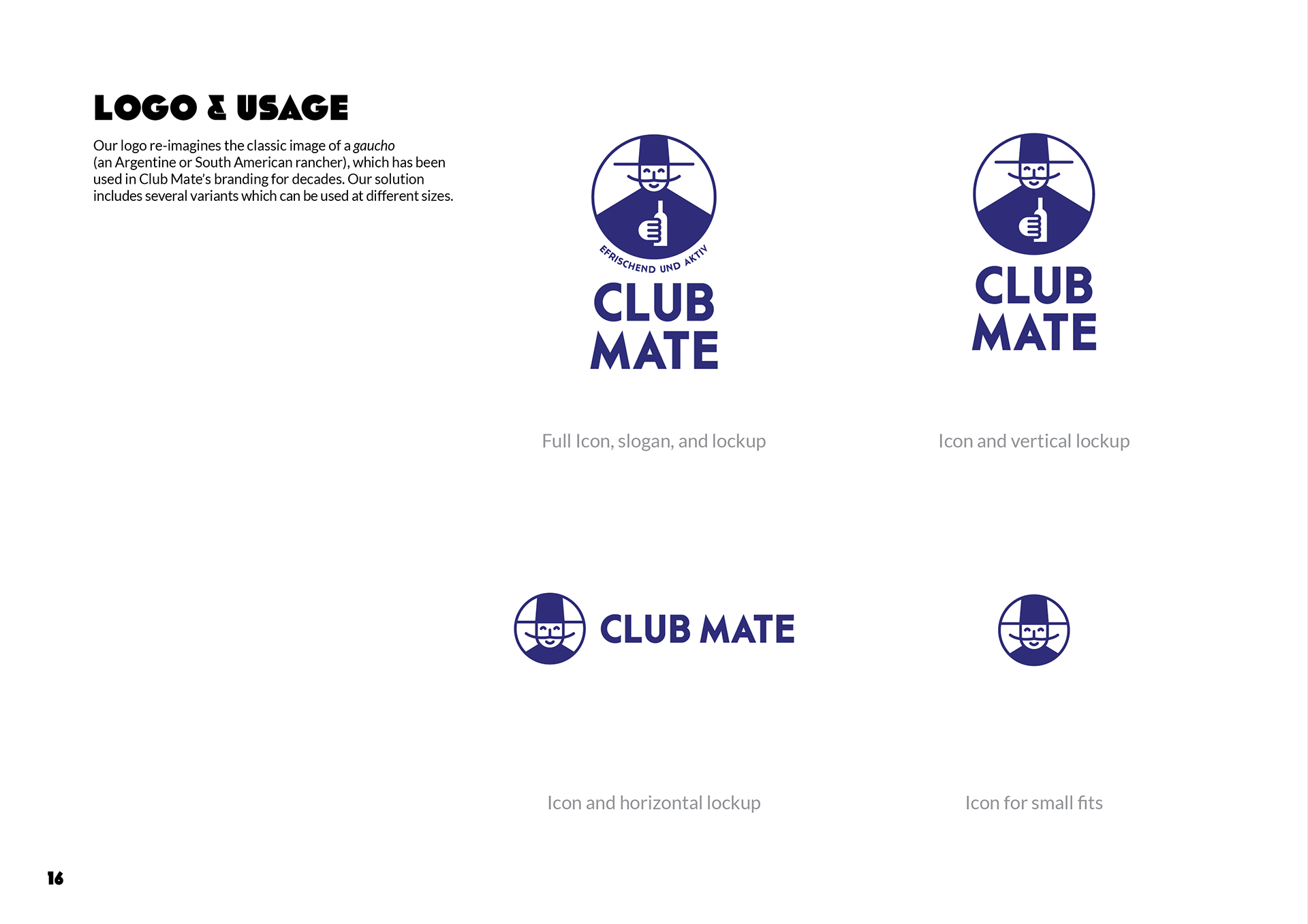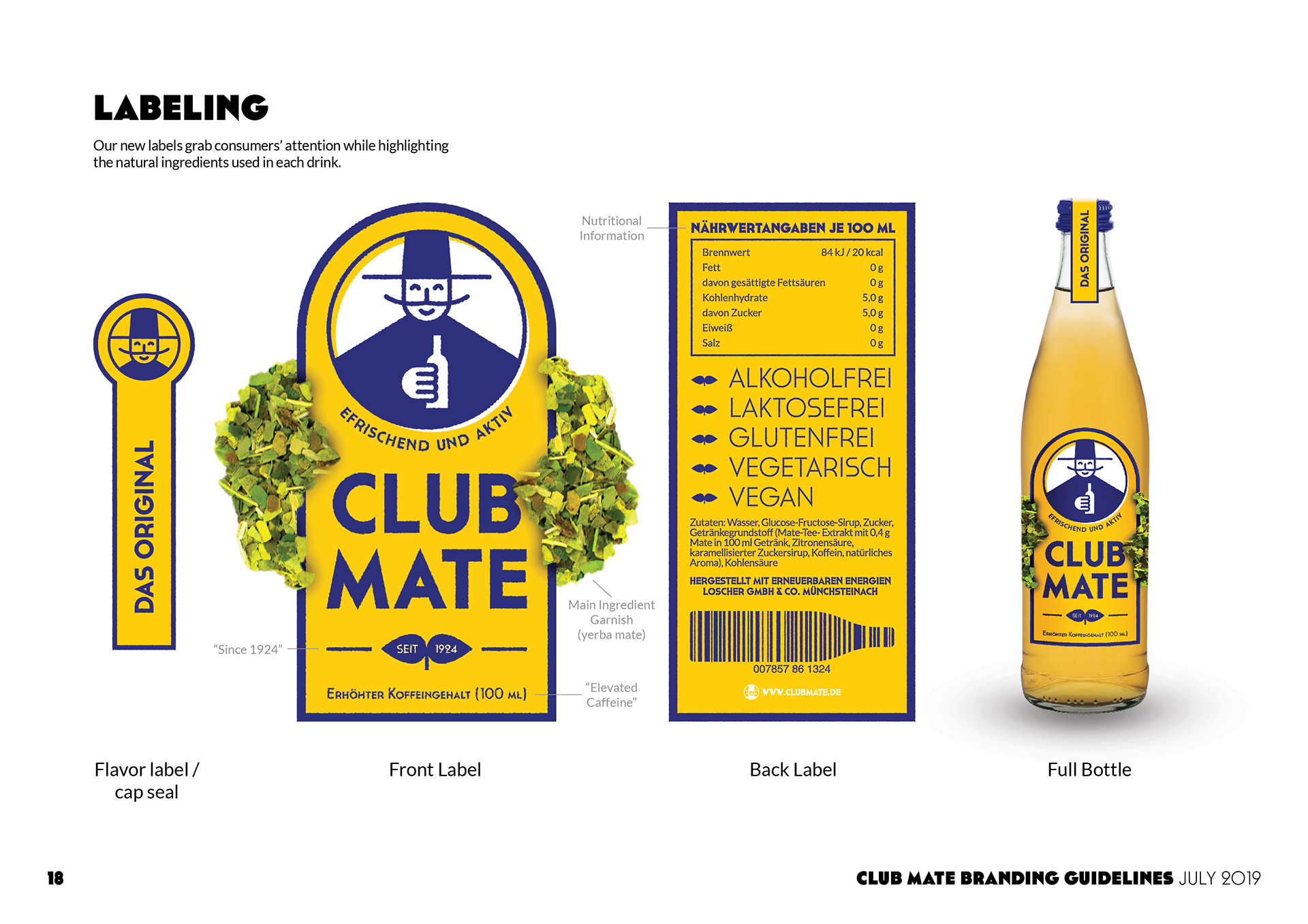 Club Mate is a popular mixer at student parties in Germany, although it might not always be obvious to newcomers. To illustrate just how ludicrously easy it is to mix mate into a delicious drink, a bonus promo animation was also created for Vimeo and Youtube.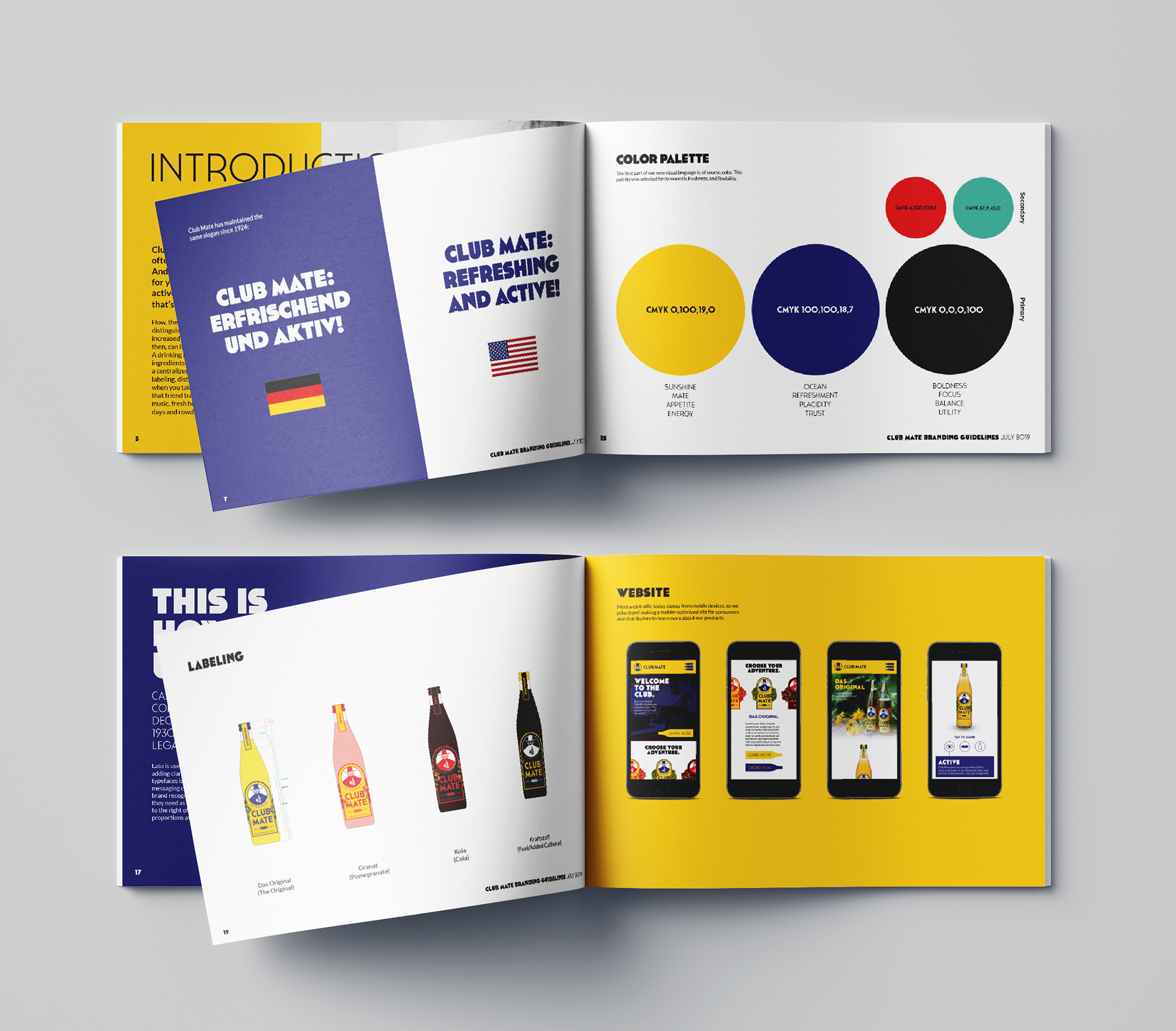 To look further into the history, audience, trends, and values of the new Club Mate brand, as well as a full rundown of all created design assets, click the link to the rebrand book below!