How can complex topics for AI in Enterprise be visualized, explained, and promoted? My time at NVIDIA has been spent working to solve this question.

NVIDIA is powering the AI revolution, touching many industries at once. My work has involved partners in telecommunications, healthcare, automotive, supercomputing, energy, and more. This has included the creation of key visuals, social assets, motion graphics, and editorial layouts. Shown here are several selected examples.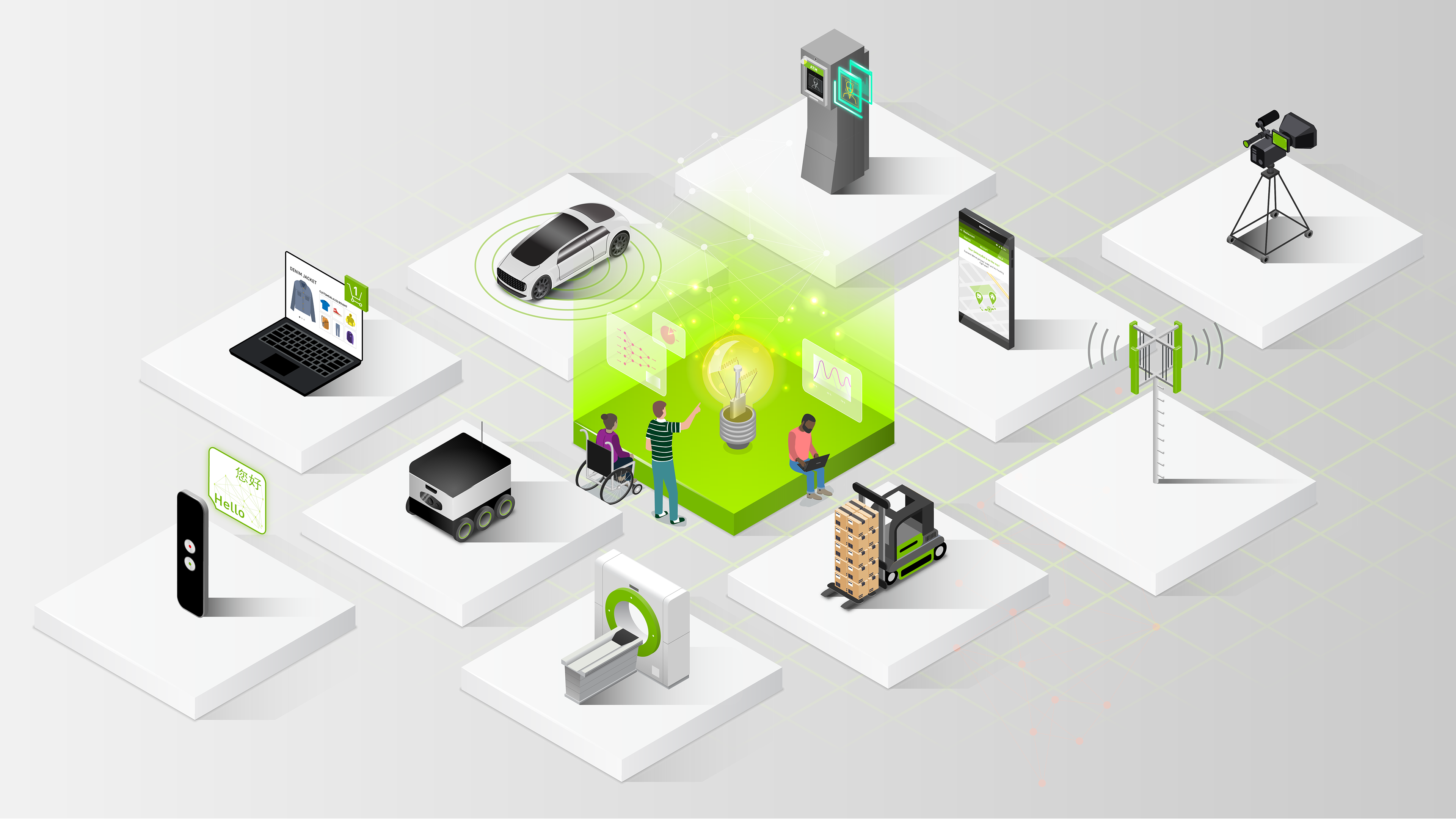 NVIDIA Inception—our company's startup partnership program—required a new key visual ahead of the Spring 2021 GPU Technology Conference. I was tasked with concepting and digitally illustrating an asset that would highlight NVIDIA's support and inclusivity over a variety of industries.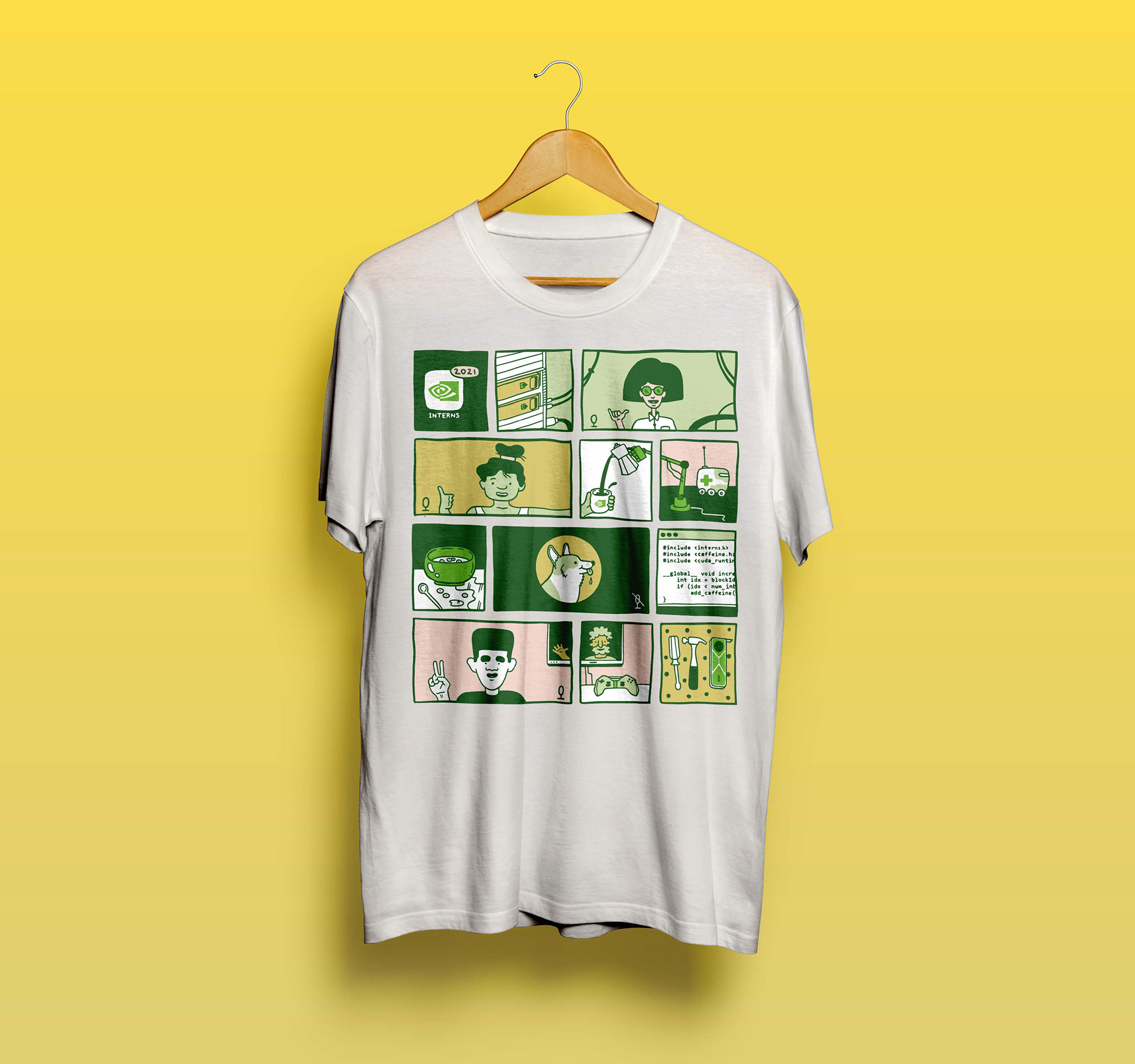 While my time at NVIDIA has largely been spent in digital design and illustration for web, I have also been tasked with various print projects, including shirts. The 2020 NVIDIA Internship shirt shown here was crafted to represent the unique trials and tribulations of working from home as an intern: wrestling with voice calls, home coffee makers, dirty desk dishes, et cetera… and through it all, being part of a cohesive, welcoming community for young developers.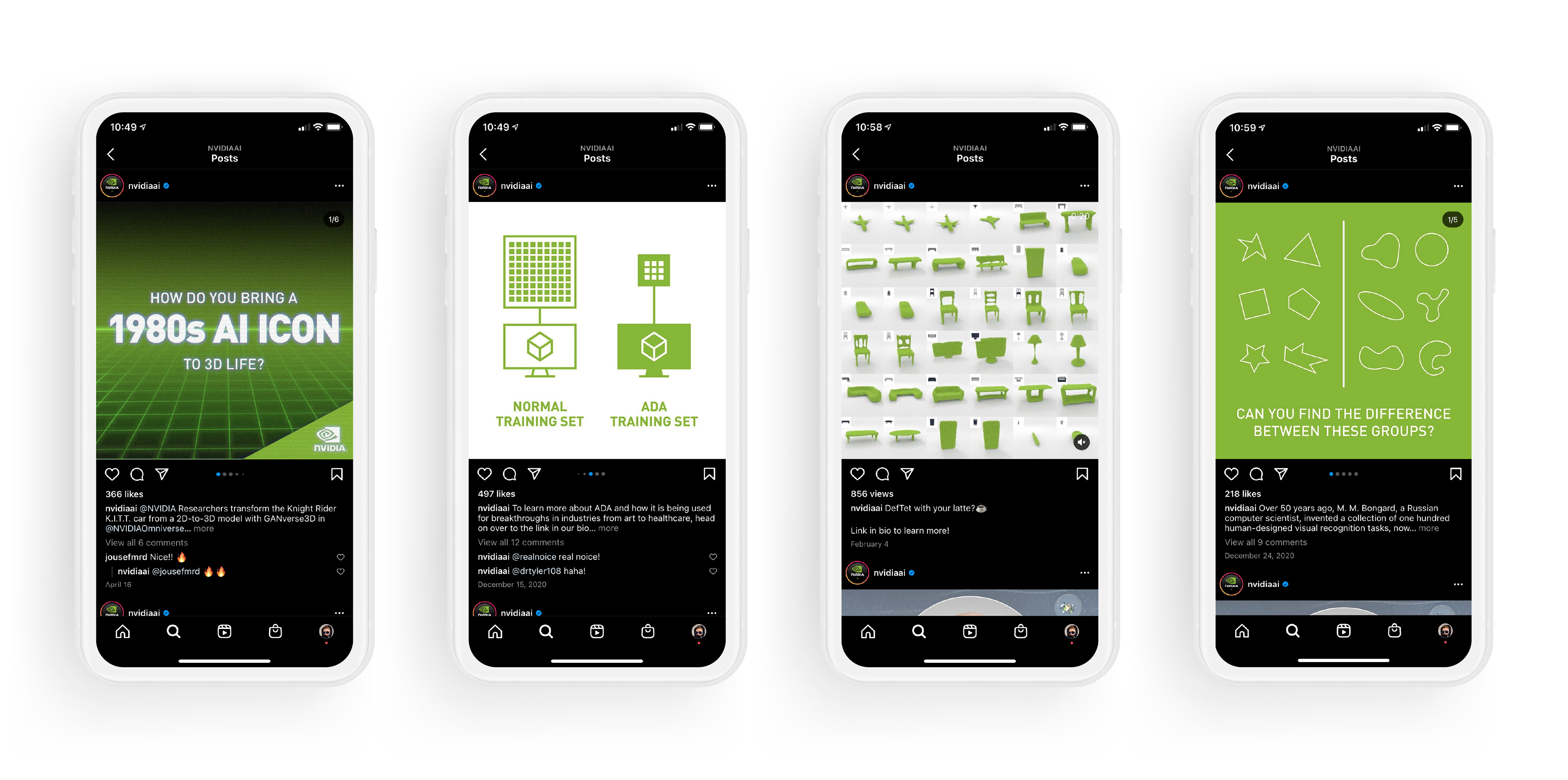 Much of my work for the company has also been in the realm of motion graphics, often for social media. Collected here are a variety of the dozens of posts that I worked on across multiple enterprise industries.